Vyntus™ SPIRO PC Spirometer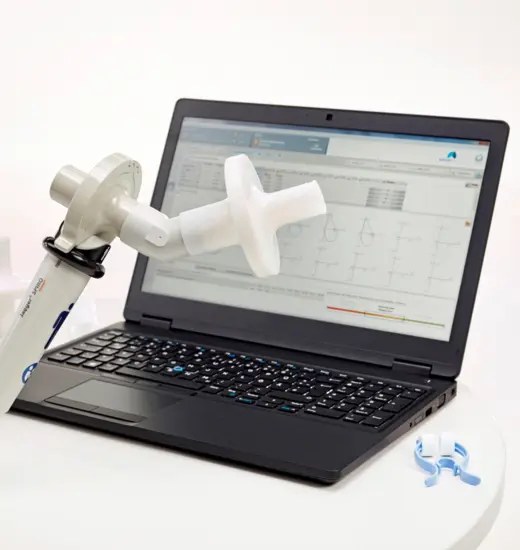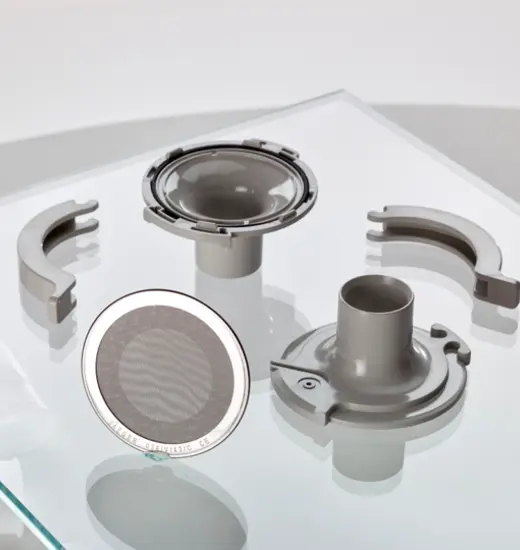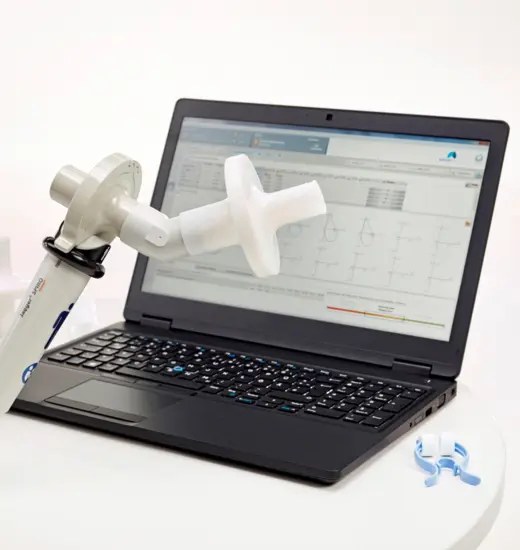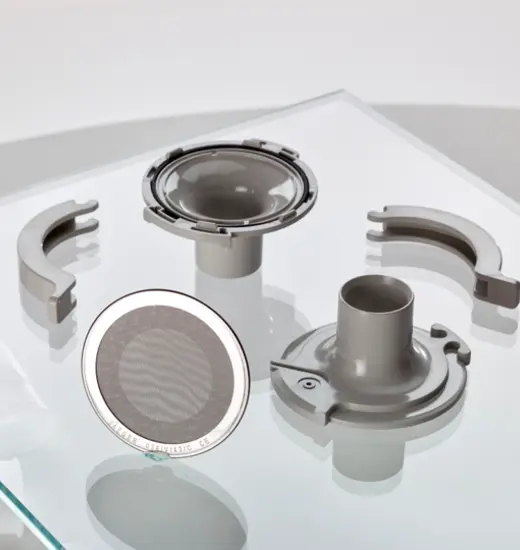 Vyntus™ SPIRO PC Spirometer
The Vyntus™ SPIRO was born out of Vyaire's obsession to perfect a spirometer that is easy-to-use and has the flexibility to provide accurate results for both the general user and sophisticated lab. Stationary or portable PC spirometer as a stand-alone device or as part of the SentrySuite network.
Thousands of PFT labs depend every day on Vyaire's proven, accurate and reliable JAEGERTM pneumotach. For hundreds of publications, the JAEGER pneumotach was the device of choice.
Its excellent dynamic range effectively tests a broad population from small children to athletes.
Visit our Knowledge Base and learn how the latest SentrySuite software helps you achieve the best possible results according to the latest ATS/ERS 2019 Spirometry guidelines.
Please note, all products, services, or features of products and services may not be available in your local area. Please check with your local Vyaire representative. The information provided in this site is intended for healthcare professionals.

0123
The integrated SentrySuite software platform provides quality feedback in real-time to help ensure that tests are being conducted correctly, reducing the chance of user or patient errors.
Colored guidance bar for in test exhalation time and plateau recognition
Check marks indicate successful end of test
View patients real-time breathing spirogram and flow-volume curve
Online textual guidance helps coach clinician through each maneuver
Type of quality check including ATS/ERS, NIOSH, and Office Spirometry standards
Incentives can be useful for children (or anyone, for that matter) that can benefit from a visual cue to encourage them to perform the maneuver better. Ten animation programs including candles, speedometer, bowling pins, levitating octo-tube ball, Icarus in flight, and of course, our famous flying toasters!
With SentrySuite, you can adjust the difficulty level of each incentive maneuver based on a percent of predicted VC. This can be very useful when patients are first learning how to perform spirometry. First, lower the difficulty level to coach the patient on how to perform the proper peak flow (blast out maneuver). Second, increase the difficulty level to coach the patient on performing a prolonged expiratory maneuver that is required to meet the ATS/ERS standards.
SentrySuite reporting capabilities are flexible and vast, as we aspire to keep pace with ever-advancing physician needs. Standard reports include those that meet the ATS/ERS recommendations, including the reporting of Z-score. Trending patient data over numerous visit dates is also key to good patient care, and with SentrySuite, we have made this task as easy as clicking the mouse button. Trend data is shown both graphically over time and in a concise tabular view.
Not all physicians can go to a reading station to interpret patient data, which is why the SentrySuite Mobile Review app was created. With Mobile Review, doctors may interpret results on a home PC, tablet, or even their phone.