Vyntus™ ECG 12-lead PC-ECG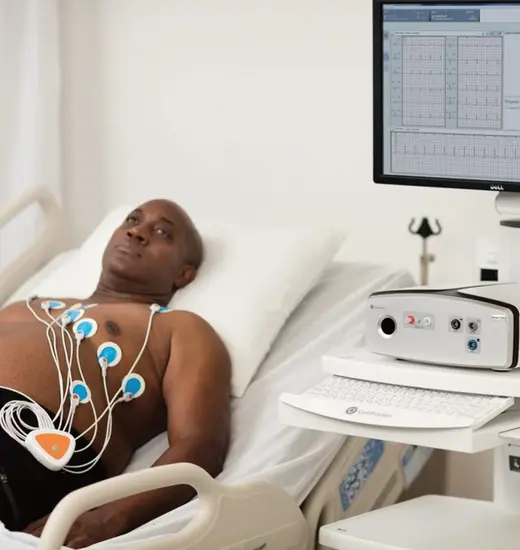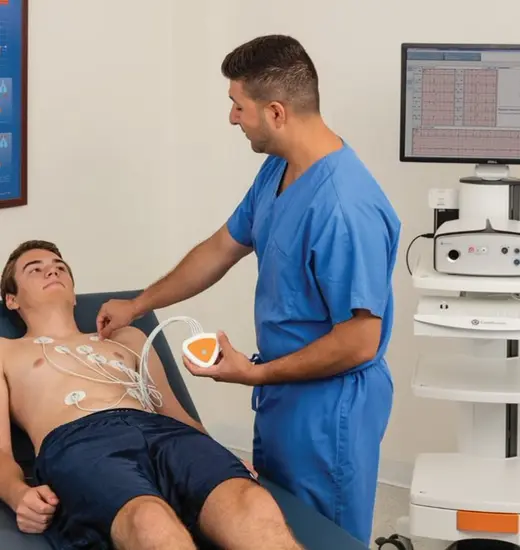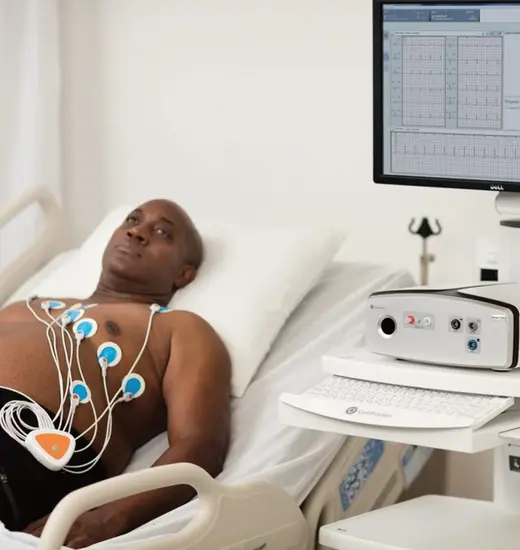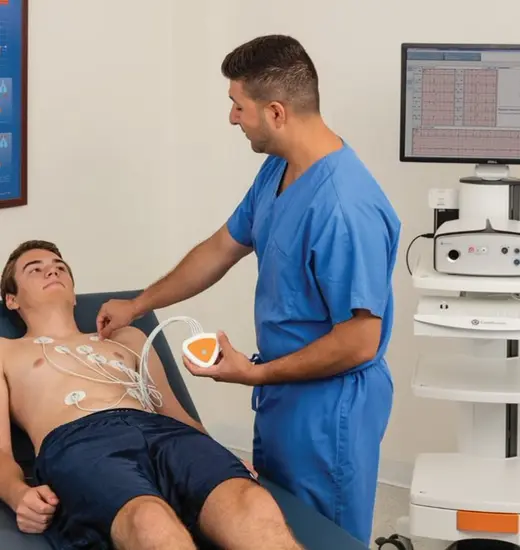 Vyntus™ ECG 12-lead PC-ECG
The Vyntus™ ECG is the ideal 12-Lead PC-ECG extension for the Vyntus™ CPX via secure Bluetooth™ communication. One integrated solution through the SentrySuite™ platform helps laboratories ease procedures and integration to reduce costs.
Please note, all products, services, or features of products and services may not be available in your local area. Please check with your local Vyaire representative. The information provided in this site is intended for healthcare professionals.

0123
The Vyntus™ CPX with Vyntus™ ECG combo reduces efforts to just one application, one report, one database, one network and one HIS interface.
Secure Bluetooth technology, small and light (220g) ECG amplifier and short electrode cables enable patients to move freely before, during and after the exercise test.
The Vyntus™ ECG utilizes the world-renowned and widely-accepted Hannover ECG System (HES-stress) for automatic evaluation and analysis of signals.
You can use Stress ECG, Resting ECG or combine BxB with ECG data.